E2L-M - 17β-estradiol 30 days
25 implants for mouses
Sales price without tax
905,00 €
Description
Implants developed for use in research linked to reproduction and gynaecological problems where a physiological dose corresponding to pro-oestrus is desired. The mouse implants release 0.7 to 1.3 µg/24hr for plasma concentrations of 35.2-72.0 ng/ml.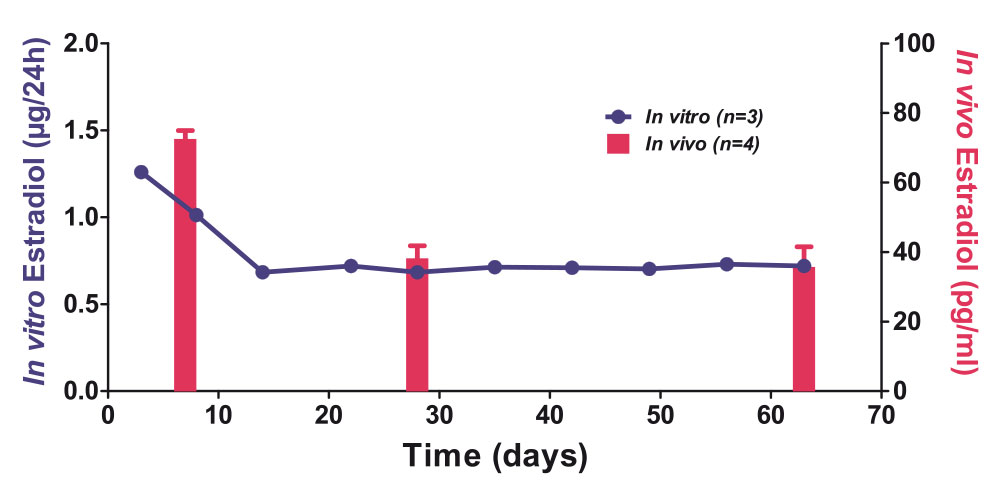 Fig 1: Correlation between in vitro and in vivo measurements in the mouse
⦁ Extremely small inter-implant variations and constant hormone release.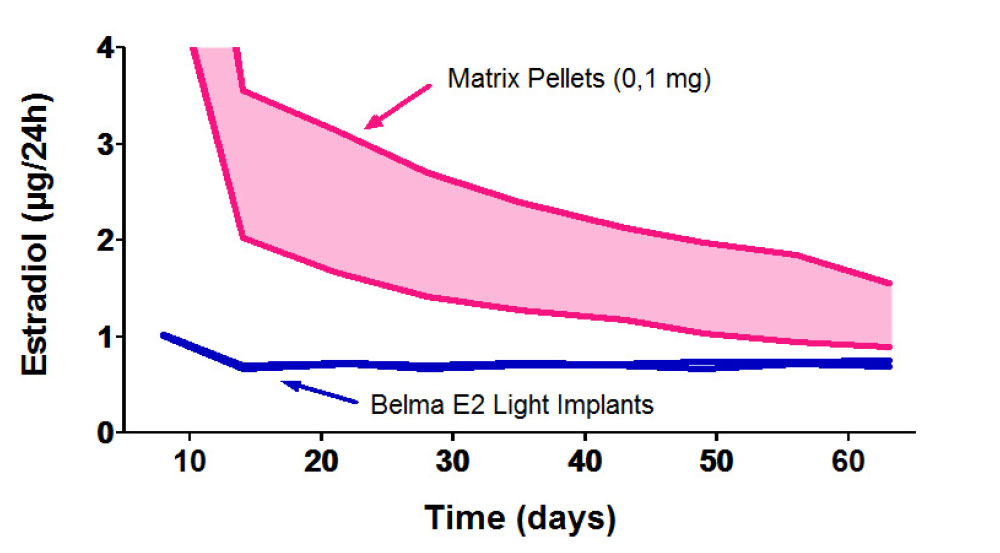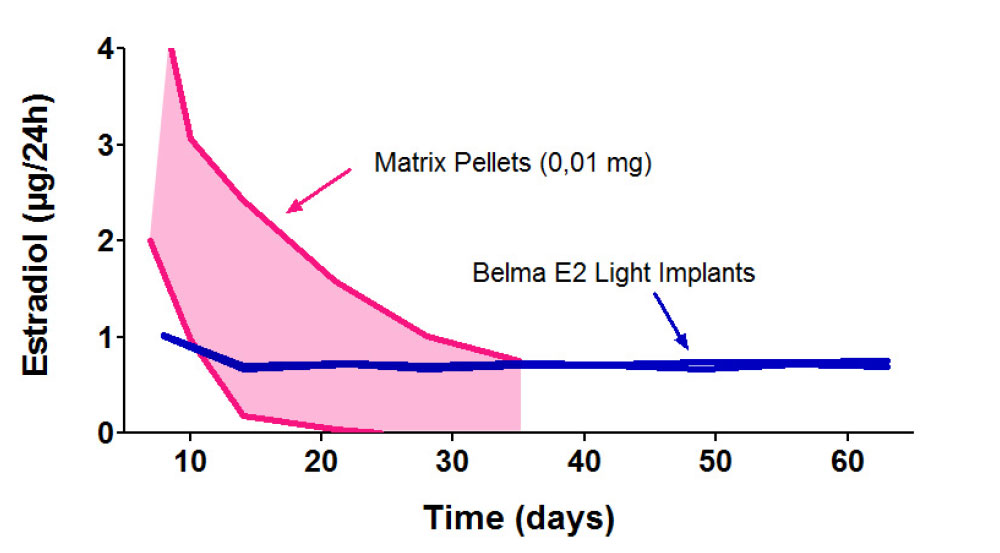 Fig 2: 24hr hormone release by matrix pellets (0.1mg and 0.01mg/60 days) and Belma's E2 Light implants (ME2L/60 days) over time. The matrix pellet release measurements are extremely scattered. What is more, the 0.01 mg pellets do not release hormone as long as announced (only 35 instead of 60 days).
May also be used in hormone-dependent tumour models for which extended treatment (3 or more months) is necessary in order to limit the renal problems that can arise due to oestradiol build-up.